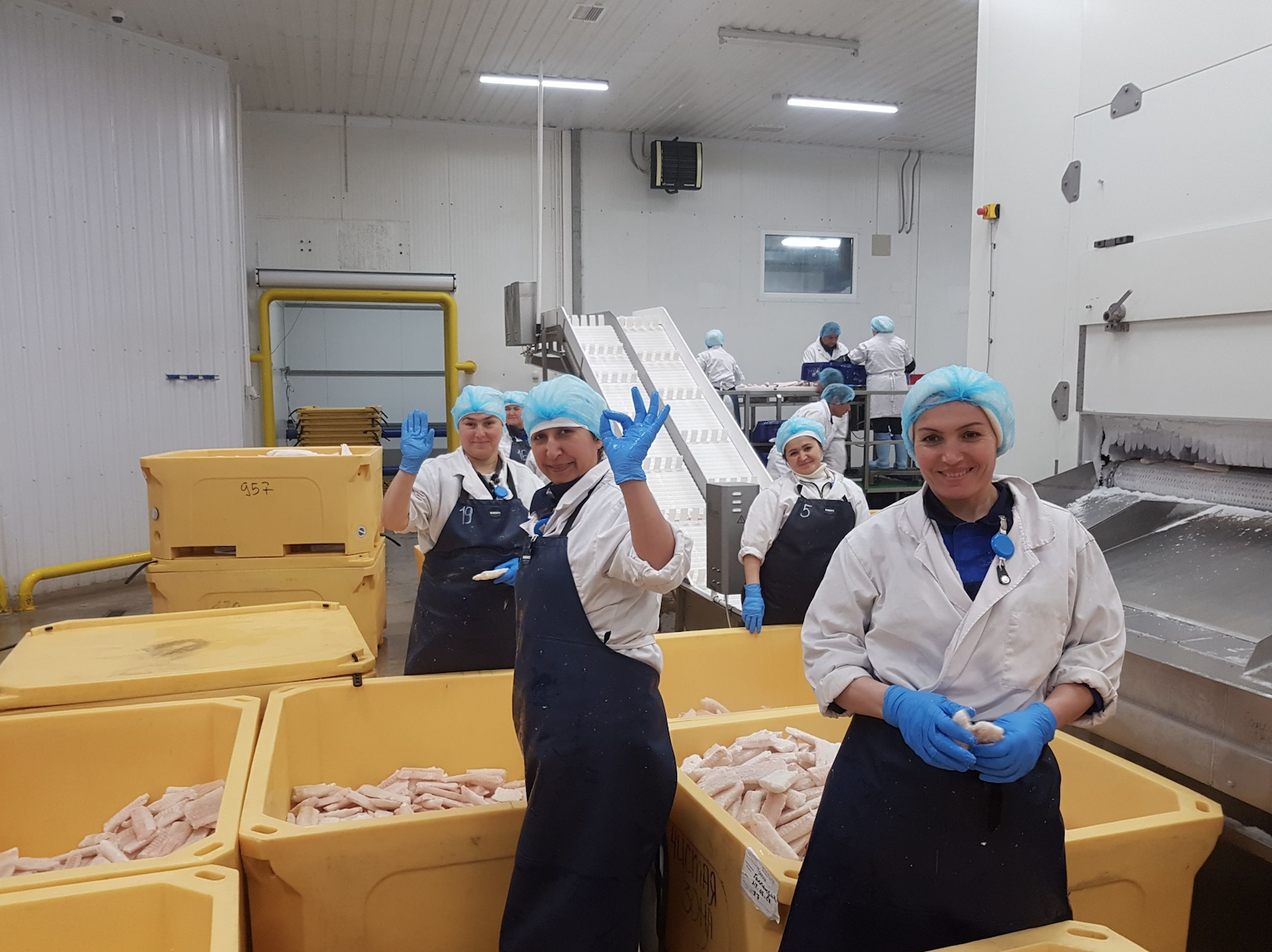 Management Consulting
I have been involved with the Icelandic Fisheries for around 30 years at HB & Co hf. and HBGrandi hf in Iceland.  And taken part in developing and rationalizing the industry. I have been Involved in mergers, buying equipment and solutions, running ships, production plants, managing people etc. And now involved in selling newest equipment/developments and solutions to the Icelandic Fisheries and World wide. I have been working as an independent consultant and working closely with www.Skaginn3X.com and Knarrmaritime.is. In short my expertise lies in general management and also in Fisheries. Since 2015 I have been working on projects and concepts ideas for the Fisheries in Russia, mainly up in Murmansk. Where Skaginn3X offered and installed a turnkey land based production plant for fresh cod and haddock.
To day I am working as a Director at Fjölsmiðjan ( fjolsmidjan.is ) a public work place ( company ) supporting kids ( 16-24 years old ) and preparing them for the labor market or for further education. So I am not doing any consulting work at the moment other than at my work of course.
I studied Cognitive behavioral treatment for one year. In connection with decision making in life. According to research it is estimated that each person makes around 35.000 decisions pr. day. How many decisions do you think that are made in your company pr. day ? Can you increase the successful ones by lets say 10 % and increase your profit ? Open questions like, What can we do in order to make better decisions in our company ? How can we increase our quality ? What happens when we focus on our quality ? Will it have positive affect on products price, yield, capacity pr. man hour or even on the company moral ?
What kind of company culture do we want to implement in order to run an successful company in the long run with positive thinking employees ?
Information about Iceland :
Inspired by Iceland video Iceland means business Video Value creation in Icelandic fisheries video Team Iceland
Icelandic technology for fish...
I took part but not any longer in a number of projects for companies / organizations / communities and individuals such as for example, :
Work on sales and marketing as a developer.
To lead changes, change management in companies / organizations/ communities.
To be a mediator whether it is related to individuals / companies / organizations/ communities.
Company Strategy .
Management style / corporate culture
Contribute to employee incentives / well-being.
Brief meetings on individual issues related to e.g. when are we more likely than less to make a successful decision.
Project management.
Focus on operations.
Focus points on Operation :
Even if a company returns a profit, the liquidity position may be unacceptable, which could lead to a stopping operation. Profit could, for example, be tied up in inventories.
What is the competitive position? Is there a need for cooperation or integration. How is the company's technological productivity and development status ?
Is the company with strong and satisfied human resources? Is the staff aware of their role and policy of the company. Are communication routes clear?
When does one make a successful decision in life? Probably when you are in a good balance, inner calm is present, comfortable with your working and family environment and position. What can the company or the individual do about that ?
The solution lies primarily with you or your employees with possible support from others.
Avoid creating uncertainty among employees. It can make them inactive at work and in home life.
My hobby has been for around 25 years, Sports and prevention as an volunteer.I am a former swimmer and Chairman of the Board of www.IA.is for 15 years. I am married to Johanna H. Hallsdóttir and we have 5 kids and 10 grandchildren.

I have a long experience and experties in general management and in the Icelandic Fisheries. I have tried to share my knowledge to companies and individuals in order to increase prosperity and well- beeing of people.
Sturlaugur Sturlaugsson

Mobile +354 8960162
Further info at www.linkedin.com
Leading companies from Iceland in Fisheries technology world wide :
Skaginn3x.com knarrmaritime.is Valka.is Marel.is